Strengthening our Production Line
Manufacturing more bespoke fire and security door sets than ever before, we are also making many positive changes as Sentry Doors continues to deliver sustainable improvements and grow its diverse, talented team.
Offering the best service from initial enquiry right through to installation, we appreciate that every project is unique and work closely with each client to meet exacting standards and specifications. Not only that, we invest heavily in our workforce, machinery and processes to ensure we can effectively maintain our 6 to 8-week lead time, while also increasing the volume of doors we produce.
We have recently welcomed Ian Hudson as Production Manager to work alongside our experienced Warehouse and Logistics Manager Liam Taylor, they are now supported by Craig Queen, our newly promoted Production Supervisor, as well as team leaders Richard Kirton and George Brittle. Driven by General Manager Craig Peckett, this newly formed team will drive continual improvements to achieve the planned increase in manufacturing capacity and continue to deliver the highest level of quality assurance Sentry adhere to.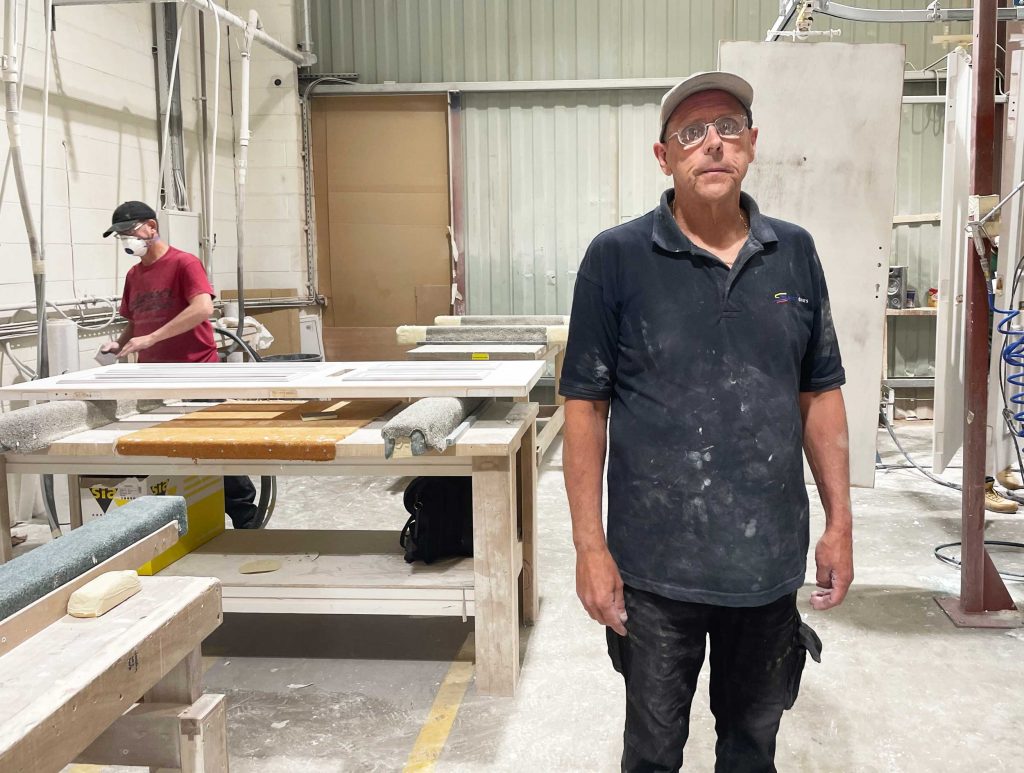 In addition, Julian Riley has been appointed Afternoon Shift Production Supervisor, responsible for ensuring the smooth flow of our essential after-hours work. Together, these highly skilled individuals all bring a wealth of specialist experience to the fast-paced production team at Sentry Doors.
Further capacity and efficiency improvements include the arrival of a second Morbidelli CNC, which will shortly be followed by a large extension to the extraction network, allowing for future expansion to adapt the workspace and enhance our capability across the factory.